Designing a waiting room is more than what you think looks good. Aesthetics, functionality and practicality all play major roles in deciding what goes into your new waiting room. A dental practice's waiting office serves very specific functions, and these can be overlooked if you don't have the correct mindset. Some of these functions include creating a universal palette to calm everyone that enters, and a variety of surface finishes that will stand up to constant use. Waiting room designers aim to make their fitouts last for at least a decade, if not more, so durable materials are a must. So, below outlines some of the key areas to consider when selecting your surface finishes.
WALLS AND DOORS
When dealing with walls and doors, it is typical that a solid paint job is the best route to take. The ability to make cheap touch-ups when there is the inevitable scuff or stain is fantastic. Moreover, being able to cover a large area of wall using paint is much more cost-effective than wallpaper. For waiting rooms, a low sheen acrylic paint is a great option. Its ability to remain tarnish-free for long periods, as well as the fact that it can be cleaned, makes it both inexpensive and durable.
Doors are a great way to divide up space as well as accentuate your waiting rooms theme. Materials such as veneer, timber or frosted glass can add a functional accent to your space at a relatively low cost. Due to the potentially constant use of the doors, using darker colours on a more well-used door can hide wear-and-tear better than a bright white.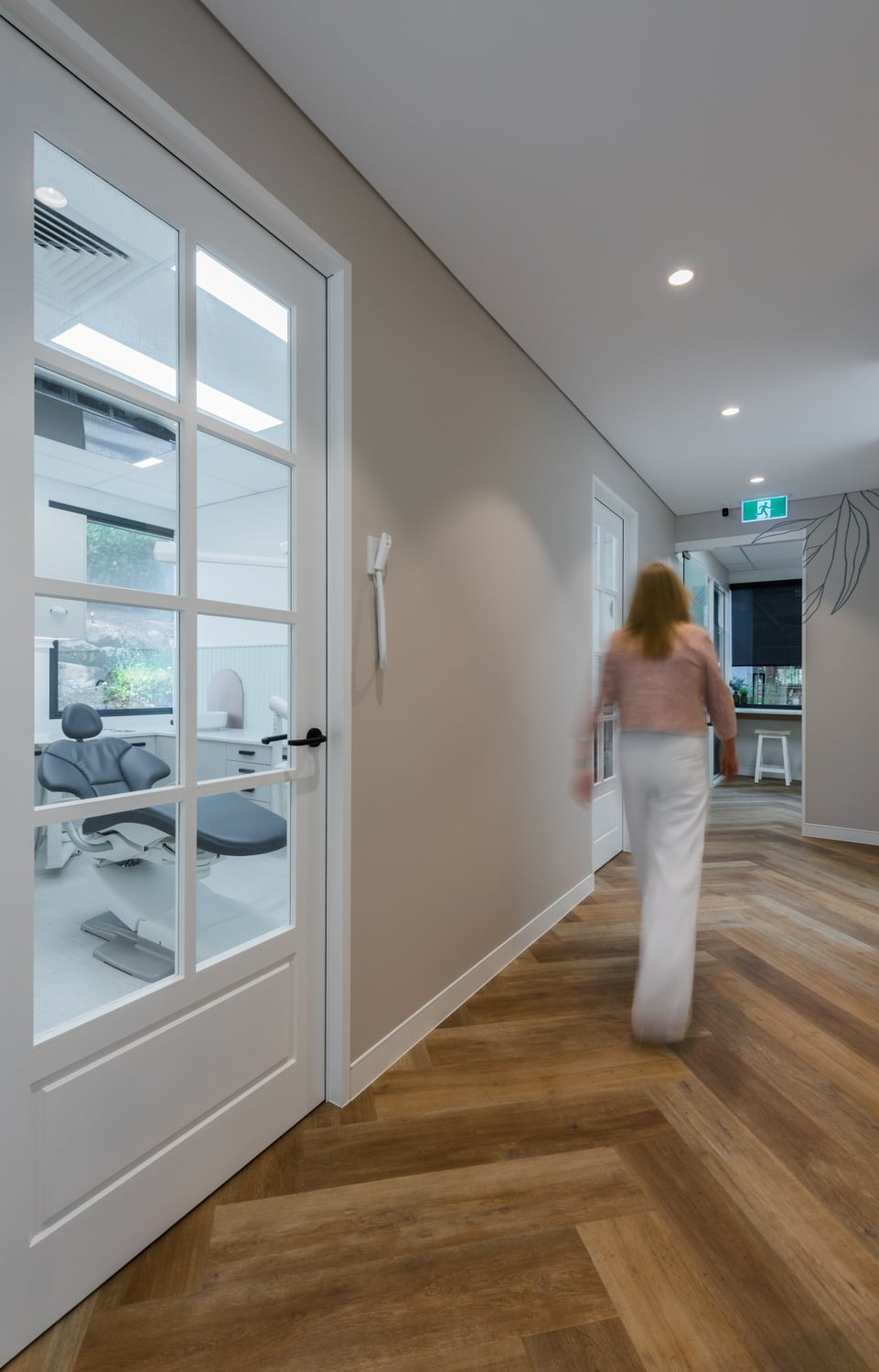 FLOORS
Lots of footfall is great in every aspect of your business – aside from the state of your flooring. It is inevitable that this part of your office will see a lot of gradual damage and wear, so choosing the right finish is vital. Do not be afraid to use carpet, or at least carpet tiles, as they can work very well in public areas and can make your design last longer. A decent carpet tile can last well over a decade, so it really is a solid investment. Better yet, they are easy to clean and replace should it see irreparable damage. If you opt for a wooden floor, such as timber, go with a timber vinyl. The constant re-coats and loud footsteps will drive you insane.