If you've got a few minutes it's worth visiting the Pantone website and having a look around. Pantone is a multi-million dollar global company that specialises in colour. It identifies trends and puts together palates that guide everything from what's on the fashion catwalk to the colour of your home interiors. There is a huge amount of work behind the scenes when it comes to the colours we see in our daily lives, with many professionals proudly calling themselves experts on the subject.
Colour is a powerful tool. All shades send a message and even evoke emotions in people, however colour trends are not timeless, so when you're doing a medical practice or dental surgery fitout it is a highly important factor in the design process. Not only do you need to choose a colour that won't date quickly, you want to decide on one that makes your patients feel comfortable.
Here are some points on colour to consider when designing your surgery:
COLOUR AFFECTS PEOPLE'S MOODS
It's widely understood that the colour red incites feelings of tension. It's also believed to bring on hunger pangs… that's why you see so many fast food outlets with red in their advertising.
You don't want starving, angry patients! So all out red is probably not the way to go. Cooler tones like blue, green and grey bring a calmer feeling, however too much of those shades could have an adverse effect and be dull and depressing.
When you're choosing a colour palate, keep a mix of warm and cool tones. Think about how the colours make you feel when you see them and ask around for some opinions from friends and colleagues.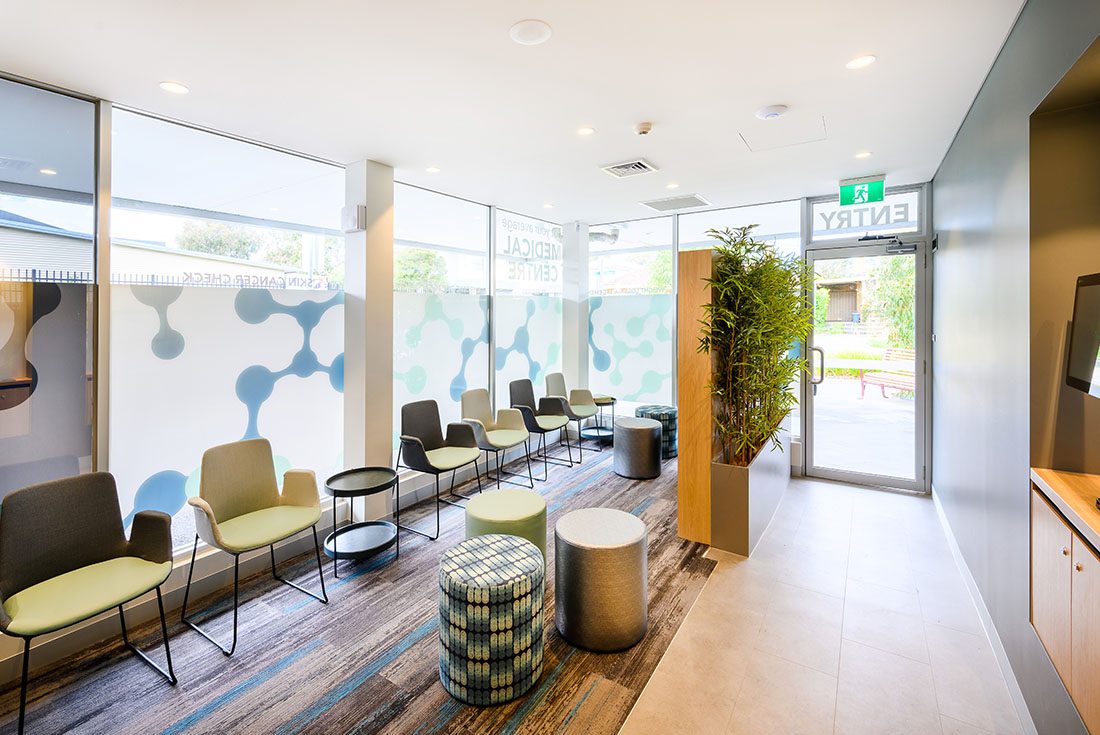 SUBTLETY IS KEY
Even if amethyst is your favourite colour, it is probably a bit too much to have as a feature wall that patients have to stare at while they're in the middle of a consultation. Bright colours definitely have a place in medical offices or dental surgeries but stick to small accents to add a pop of colour rather than saturating your practice with an overwhelming hue.
COLOUR NEEDS TO BE INTEGRATED STRATEGICALLY
A visually beautiful practice has a colour scheme that flows from the waiting area to the consultation rooms. Plan your surgery with a professional to create a space that you feel proud of. Take the time to match the furnishings with the carpet and to choose a carpet which complements the paint on the walls and you'll have beautiful rooms which will last you for years.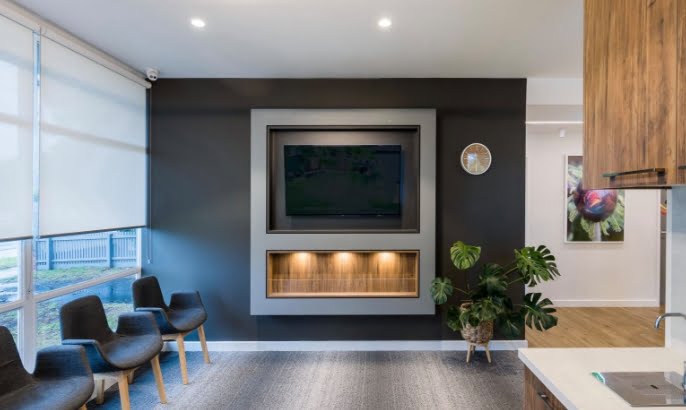 DON'T DISS COLOUR COMPLETELY!
Colour is definitely not something to be afraid of. Cream and beige may feel safe but your surgery needs to reflect the passion that you bring to your profession. If you're in a space that you love everyday then your patients are bound to love it too.
Perfect Practice will work with you to create a stunning colour scheme for your medical or dental practice as part of the entire fit-out process. Contact us for a quote today.