Dr Garreth McBride readily admits that calling his new practice The Good Dentist was a ballsy move. However, after working with a marketing consultant to help him stand out and with no desire to name his practice after the street it was on or the suburb it was in, the affable Irishman settled on a name he hopes patients will takes as a tongue-in-cheek given. And they have.
The Good Dentist has been open on trendy Darby Street, Cooks Hill, in Newcastle, two hours north of Sydney, for just on a year and it's already a hit with locals.
"When I graduated as a dentist in Manchester, England, I worked in the NHS for six years and then decided it was time for a change, so my wife and I migrated to Australia," Dr McBride said. "I've been here five years now and for the past four, I was working in a corporate dental practice."
"Setting up my own practice was always on the agenda and if anything, it was the impersonal nature of the corporate sector that spurred me on to do it sooner rather than later. Work was becoming less enjoyable and more like a chore, so I decided the time was right. I was already living in Newcastle so it was a natural place to set up. Newcastle has everything – friendly people, great beaches and it's close enough to Sydney to visit often yet you can get across town in 5 minutes. It's similar to Ballycastle in Ireland where I grew up, just a bigger version." The Good Dentist is located in a shopfront on a busy street, giving it maximum exposure to passers by.
"Darby Street has always been our favourite street in Newcastle. It's close to the affluent suburbs and it's full of boutiques, bars, cafes and restaurants and always busy. I'd thought from day one that it would be great to have a practice here and after that, it was just a matter of when. As it happened, my mate owns the building we're now in. He was moving out to larger premises, so we snapped it up as a tenant." After securing the perfect location, Dr McBride then went in search of a surgery design and construction company.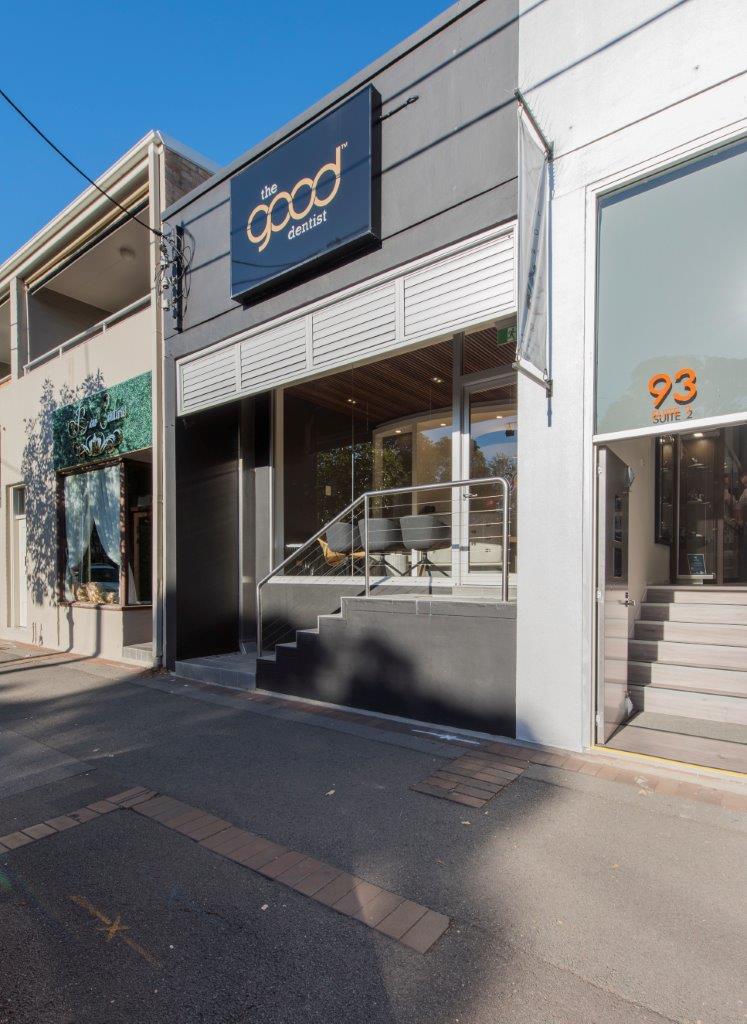 "When I was doing my due diligence to find a fit-out company, I had five different companies tender," Dr McBride said. "The one that impressed me from the start was Perfect Practice. They were straight down the line with everything and I'd heard nothing but good reports from colleagues that had used their services. I was particularly impressed that they could give me a 3D rendering upfront of how the practice would look when complete. I really appreciated that. They were the most professional of the five companies and in the end, the choice was easy."
Dr McBride's brief was to maximise the 99 square metre space and include two surgeries with the ability to add a third in the future. "Perfect Practice met with us on site and ran me through their
initial findings. After that, we entered into an agreement and spent 5 or 6 sessions in Sydney at their office going through everything in great detail. My objective was to have a functional space with a home-like feel to put patients at ease as soon as they walked in but still have a WOW factor. I would describe the dentistry I do as relaxed, friendly and built to last. I take time to find out who my patient and their family are and build a rapport from there. Perfect Practice were able to reflect that in the design and I'm very happy with the result. I also really like the design because there's no dead space," he said. "Even after a year working here, nothing stands out like we should have done it differently. Perfect Practice listened to every single thing that I said and they matched my expectations every time. I wanted a wall garden, I got it. I wanted parquet flooring, I got it. Everything I wanted, they delivered. It was seamless from start to finish. I also felt so involved every step of the way. I went on site every day and I felt like I was part of the process. The whole project was very well thought out and very well executed."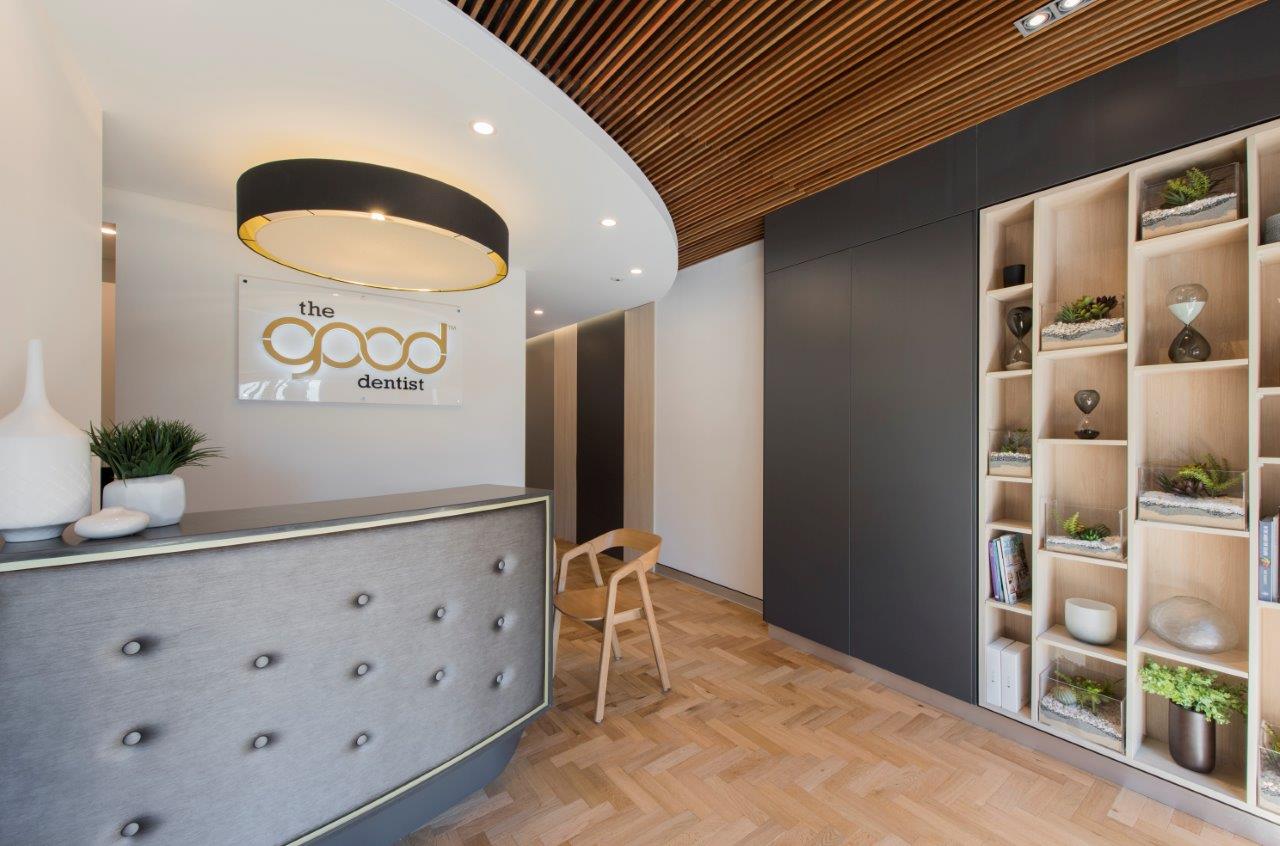 "One of the advantages of using a company like Perfect Practice is that they really know the building code and the requirements for dentistry. We didn't have to provide disabled access to the
practice, for example, because we don't own the building. That would have been an expensive exercise because there are several steps at the entrance. Two of the five companies that tendered said we needed it, but Perfect Practice and two of the others said we didn't because we didn't own the building. That saved us a lot." Dr McBride chose A-dec 500 dental units for the practice and a W&H Lisa steriliser supplied by Presidental, who also installed the compressor and suction motor. Australian Imaging supplied the Soredex OPG and intraoral x-ray units. "I finished at the old practice in November and I took three months off while the new practice was built to spend time with my wife before she gave birth to our daughter."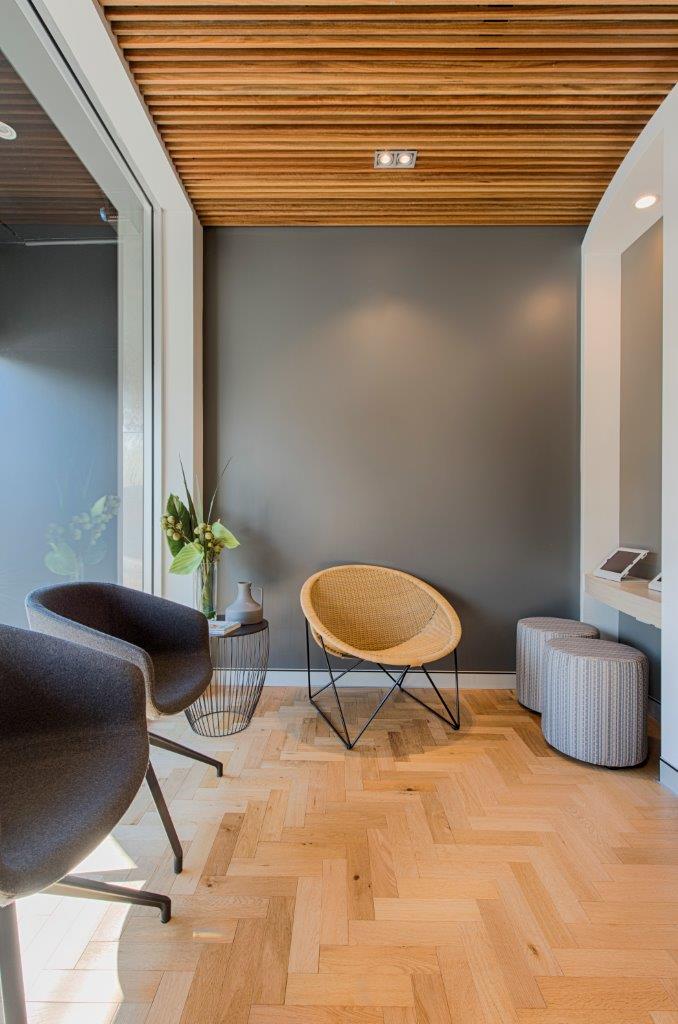 "Perfect Practice delivered the practice on time and on budget in early February and it was full-on once we opened. We worked with a marketing consultant and we did a big, personal push on social media, plus radio station HIT 106.9 to get patients through the door. We tracked everything. 9% of new patients came from radio; 24% from Facebook; and 11% from Instagram. A massive 34% came from passing trade and the rest from word of mouth. We set an ambitious target of 1000 new patients in the first year and we hit it. We now just need to keep the momentum up. To celebrate our first year, from February to April, we're running a competition to win unlimited dentistry for life. "I'm 100% happy with the practice. If I had to do it again, I wouldn't hesitate to use Perfect Practice and I recommend them to all of my colleagues. It was a great experience. My advice to anyone thinking about opening their own practice is to just do it. Don't work for someone else and dream about what-if… get out and just do it."
By Joseph Allbeury
As it appeared in the Australasian Dental Practice magazine January/February 2018 issue.