When you walk into a well thought out dental practice or medical surgery the layout always appears effortless. However the best practices have a great deal of thought and planning behind their seamless look.
Here are the key elements that must be carefully considered while you're establishing or updating your healthcare clinic.
DESIGN
First and foremost, your surgery needs a functional layout.
You need to carefully consider the flow of your reception area through to your treatment and x-ray rooms and take into account elements such as private areas for staff and toilets for patients. Good design is the foundation for the perfect practice and the time you spend getting it right will pay off.
The aesthetic feel is also right up there in terms of importance. When you're designing your surgery, think about the kind of customers you want. It might be that a city based surgery needs a more corporate tone or that you are expecting visits from mothers with children, so would rather have a bright environment to welcome them. As well as decor, consider furnishings, natural light and how the design will offer privacy from people passing on the street.
Of course service is the most important element of a medical practice but if the customer feels comfortable in your rooms they will be more likely to come back and make recommendations to friends and colleagues.
DURABILITY
The elements of your practice need to stand the test of time, so choose quality taps, doors and cupboards. Make sure the fittings you are implementing are long lasting and not going to need frequent repairs. The same goes for the furniture in your reception area – chairs that quickly look worn and tired are a bad investment and won't do your practice any good.
Your decor needs to be durable as well. While patients tend to prefer a modern setting, if you go too strongly on 'trend' an interior can date easily, so the best approach is one that's subtle and timeless, and which can easily be updated with a coat of paint rather than a total redo.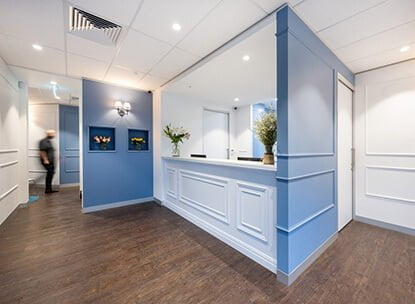 PRACTICALITY
There are some very simple things that seem like common sense but can easily be overlooked when designing a medical practice. During a design and fit out process it's very important to consider how practitioners will feel working in the space. Will things be easily within reach while you're examining a patient? Will your receptionist have easy access to printers and computers while they are settling payments? Will your patients feel uncomfortable having to squeeze past people, shelves or chairs before they sit down in a treatment room?
Even the different needs of a right or left handed practitioner need to be considered when you're setting up. Thinking about these things early will save headaches down the track and make your working day more efficient.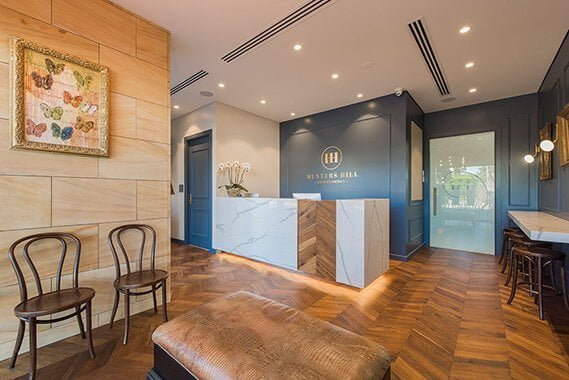 Perfect Practice has years of experience creating beautiful and functional spaces using the latest innovations and technology for medical and dental clinic fitouts in Sydney, Perth and Melbourne. Contact us to discuss your needs today.