When it comes to designing a dental clinic, the first thing to take into consideration is the space and how best to utilise it. Does the space have enough rooms for the amount of surgery, sterilization and equipment rooms a dentist wants to have?
Visiting the dentist often causes a lot of anxiety and stress, so it's important to consider how the design of your dental clinic can make a patient's visit easier – particularly if most of the patients are young.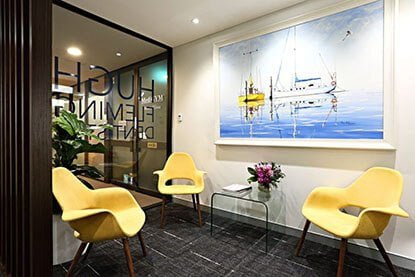 Colour & texture: Most dentists tend to stick with a simple, yet elegant design with pops of colour used in artwork or the furniture. Supergraphics and artwork create uplifting environments which patients, especially children, can respond to positively. Dentists want their patients to feel calm and safe when they step into their clinic, and the colour scheme can go a long way in helping to achieve this.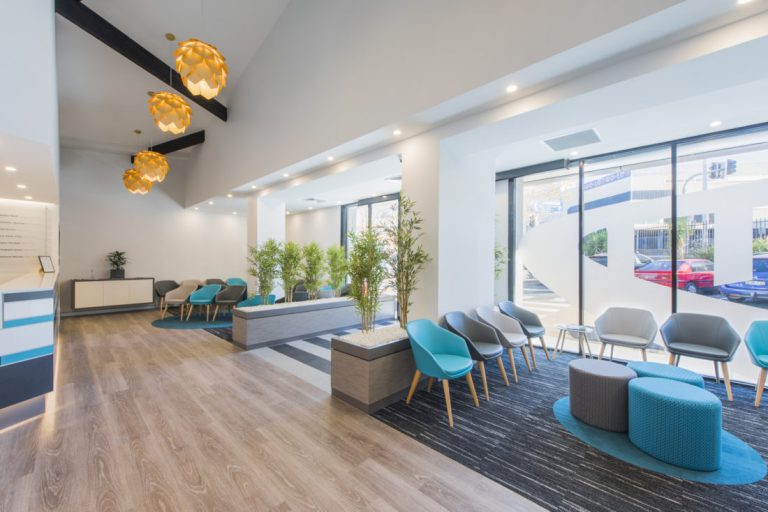 Natural light: Natural daylight is beneficial in any medical environment. Not only does it boost a person's vitamin D levels which prevents bone loss and reduces risk of heart diseases, but it also wards off seasonal depression and improves sleep.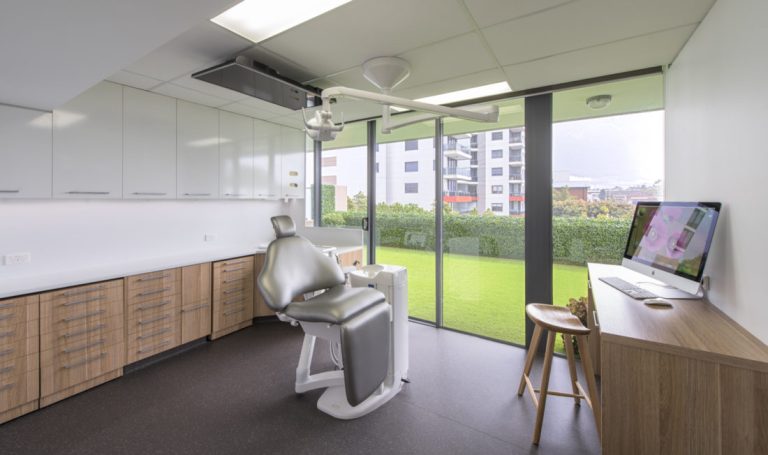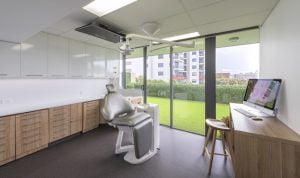 Windows: Windows are the easiest and most effective way to let natural sunlight in, providing both a view and a distraction. Current trends have been utilising windows to frame the outdoors from the clinic. This works best when there is a landscape buffer like a garden for privacy. When installing windows, it's important to consider the privacy of patients.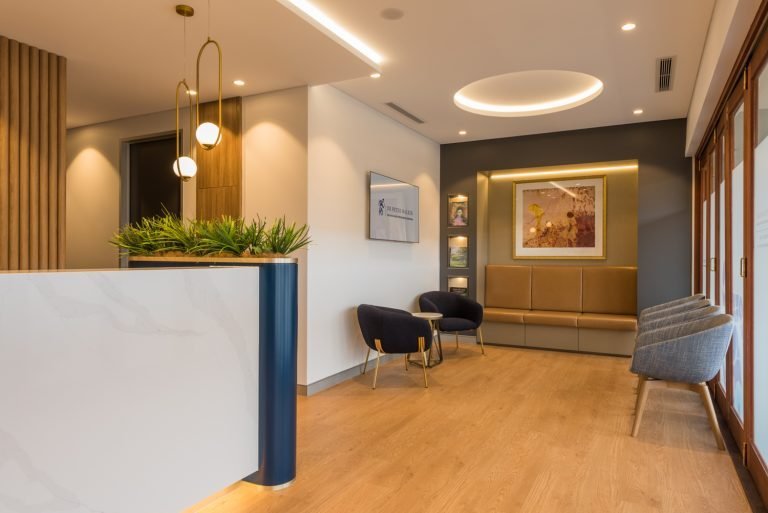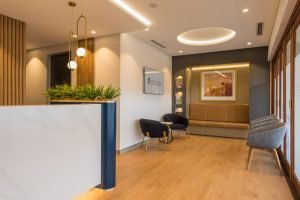 Artificial lighting: Along with natural light, artificial lighting is crucial for productivity. Task lighting (lighting used to make the completion of a task easier), is required in the examination and procedure rooms while general lighting is used in the reception and waiting areas.
Task lighting can be floor or ceiling mounted, depending on the size of the examination and procedure rooms.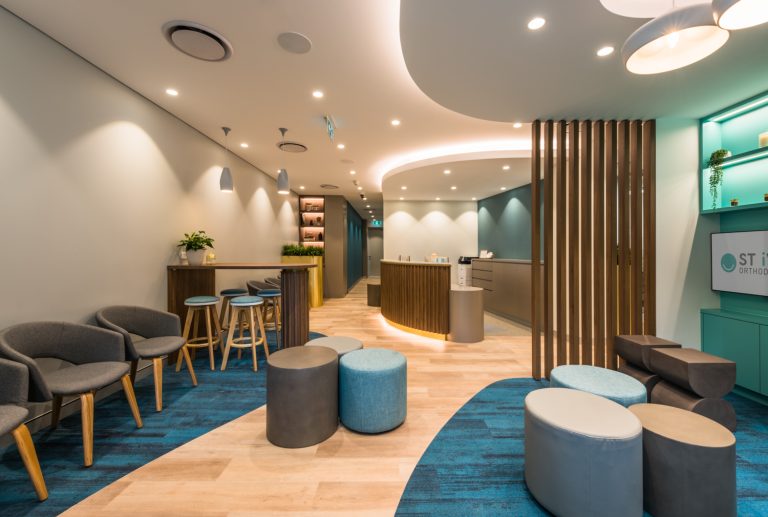 Furniture: The waiting area will be one of the first things patients see when they enter the dental clinic. Using a mixture of seating options (chairs and sofas) in warm colours will create a welcoming environment and will instantly set a patient at ease.