Medical Fitouts, Design & Build
Whether you're a General Practitioner or a Cardiothoracic Surgeon, when it comes to choosing, designing, and building your medical practice, you need industry expertise. Unlike other general builders or commercial interior designers, at Perfect Practice, we specialise in Healthcare and Medical Fitouts.
Your practice will be ahead of its industry thanks to our knowledge of the ever-evolving industry standards for medical practice design, functionality, and technology. This is because we have engaged with – and continue to work alongside – industry experts from all kinds of Medical backgrounds.
As much as we know the 'art' of good design is important, we ensure the 'science' of good design is alongside it.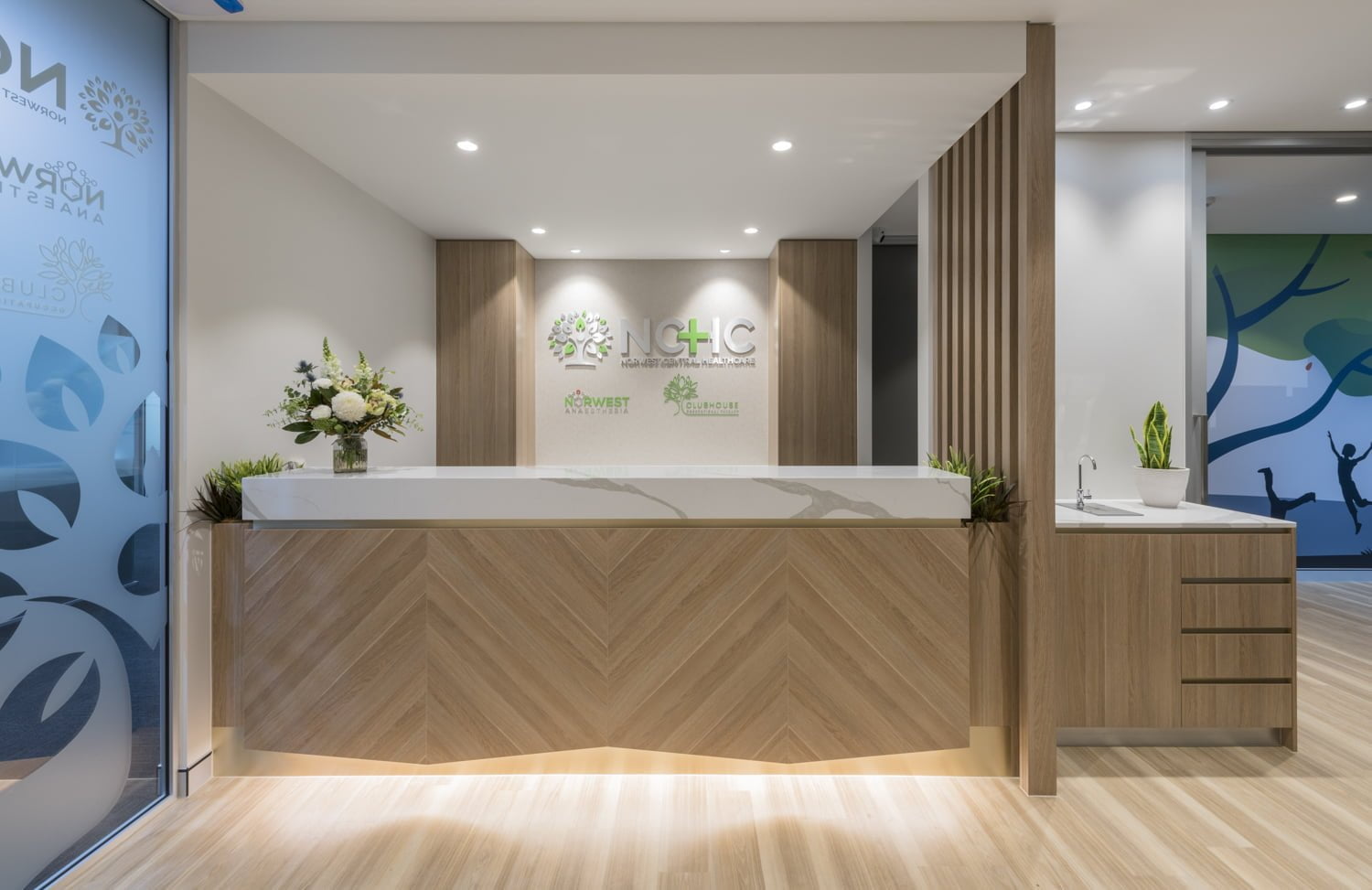 Designed for Health, Built for Life.
Who said your Medical Practice has to be like the others? You can be sure that when your customers are feeling often at their lowest, they have an environment that welcomes them.
We combine the perfect balance of ergonomics, efficiency, and aesthetics to create a layout and design that charms from the first time they walk through your doors. Taking steps away from the stock standard 'Medical Practice' design, we take your Medical Practice Fitout and create a place for your customers to feel relaxed and at home.
Perfect Practice knows that every medical practice is different, and as a Medical Fitout Specialist, we treat each design and client as such. As a specialist Medical Fitout company that knows the business, we get to know you, and design and create a place for your business to thrive and grow.
Did you know that the type of site you choose for your Medical Practice can significantly affect the cost and time involved during the fit-out stage? That means the best time to speak to a Medical Practice Fitout company is before you settle on a location.
Our process is a concept to completion solution; meaning we can assist you in finding that perfect location, then guide you from design, construction, and then launch, saving you time and money down the track.
We do this by pairing you with your own experienced Healthcare Fitout Specialist. They work to consult with you on all aspects of the design and build, so you can be sure to have the best return on investment.
Or Transform Your Current Space
You don't need a blank slate before talking to us. It may be that a given area of your existing practice is inadequate or possibly an entire de-fit is required.
As your interior design and fitout specialist, we can help modify your reception areas, examination rooms, storage areas, or nurses' stations to ensure no square metre of your site is wasted.
Perfect Practice's fitout process includes upgrading infrastructure, such as wiring, electrical junctions, plumbing, waste disposal, and hazardous materials handling and disposal areas, and as these areas come with unique requirements, they deserve the well-versed expertise of a specialised medical fitout team.
Medical facility interior design is meant to improve the functionality of your healthcare practice, as well as customise your office for your unique requirements to achieve this. We work alongside you and your staff to ensure that all needs are met with a minimum of disruption or downtime.
Every step in the design and build process is considered to be a valuable step towards attaining the best results for you, your business, and its success.
We have been humbled by over 1,600 Healthcare Professionals that chose to partner with our company since we started. Our tried and true process is just that because our 1,000+ Healthcare Practice Fitouts have allowed us to test and re-test our processes in many environments and scenarios.
We won't stand for medical fitouts with a poor layout, unappealing aesthetic, or poor usability. Our experience allows us to preempt potential problems from the outset, so you never need to feel frustrated at a lack of understanding of your needs or requirements.
This follows through to the daily use and operation of your dental practice. From ergonomics, efficient flow paths, correct surgery layout, use of natural light, and other important aspects that are often overlooked.
You'd be surprised just how much difference there can be between a well-designed practice and one that is poorly constructed. A difference that is worth more than you may think.
You can trust the team at Perfect Practice, Medical Fitout Specialists, to locate, design, and build your dream practice so you can focus on spending time caring for patients.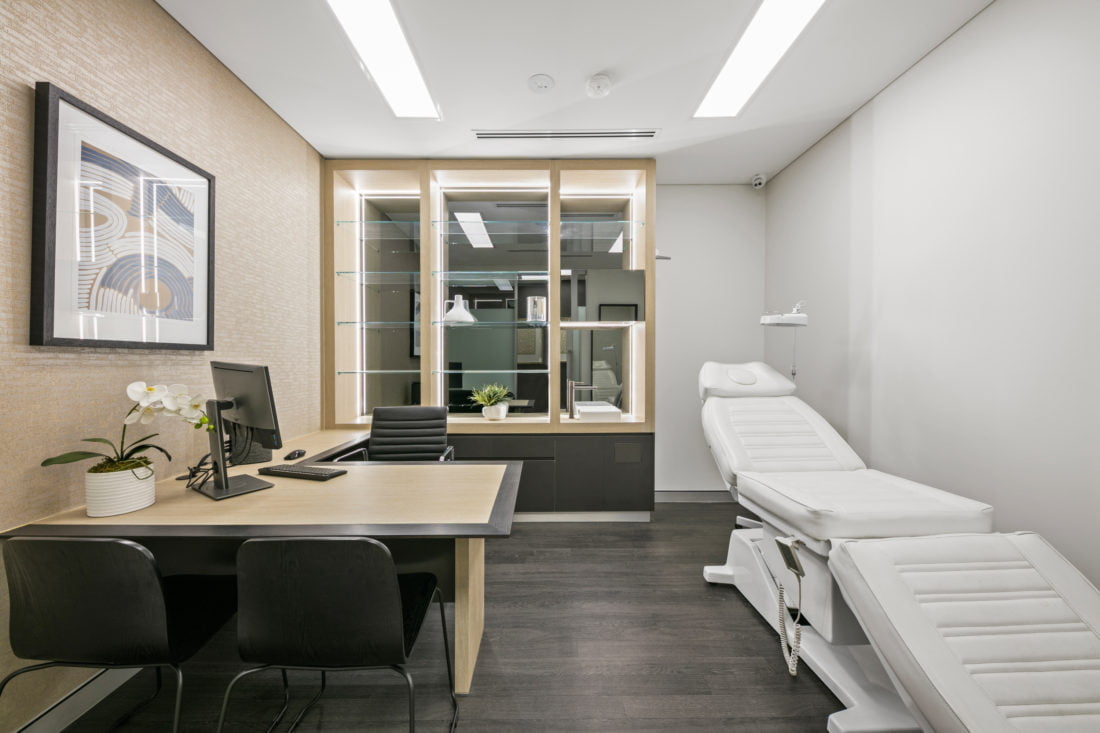 Like to learn more about how our client-centric approach can help transform your practice?