Aesthetic Zone Dentistry – A Case Study
A visionary dental fit-out
Led by Dr Ali, Aesthetic Zone Dentistry provides holistic dentistry and facial aesthetic services to their Sydney-based patients. Engaging Perfect Practice to design and build their new 235m² healthcare premises, they required two specific elements – expansion and brand differentiation – to be addressed in their dental fit-out.
With plans for extensive growth over the next 10 years, the new practice needed to be thoughtfully designed and built to allow for future expansion. Dr Ali also wanted to create a distinct, differentiated healthcare space; a facility that would position them as a unique, forward-thinking and patient-centric practice.
A critical first step in the healthcare design and construction process, was for Dr Ali to select the right site for his dental practice. Understanding that the space needed to seamlessly cater for both the present and future needs of Aesthetic Zone Dentistry, Dr Ali engaged a team of experts who worked closely alongside Perfect Practice to find the ideal site.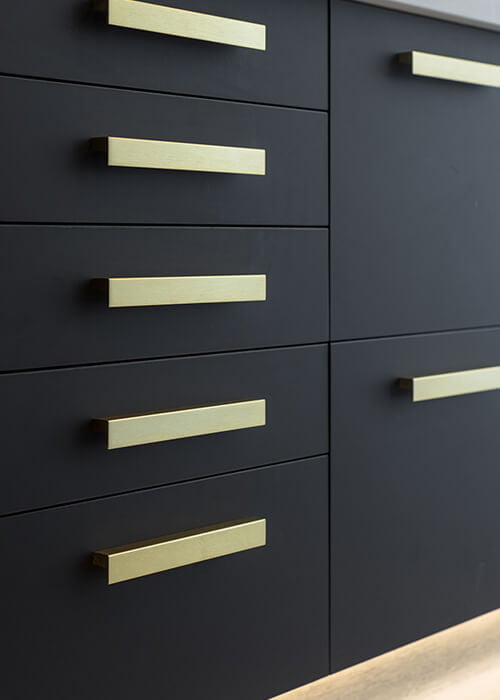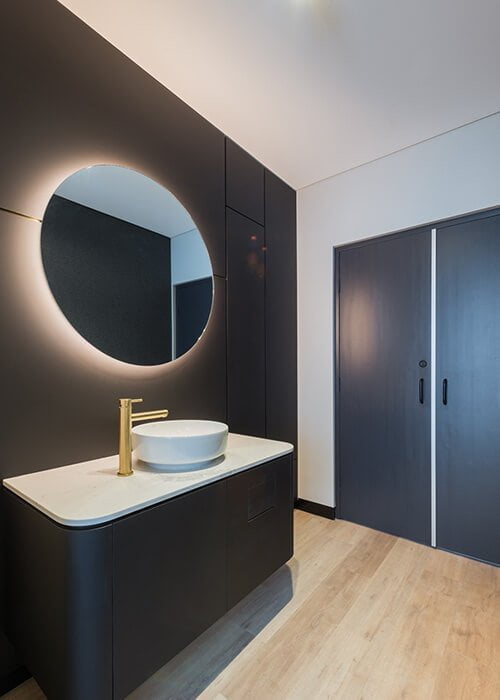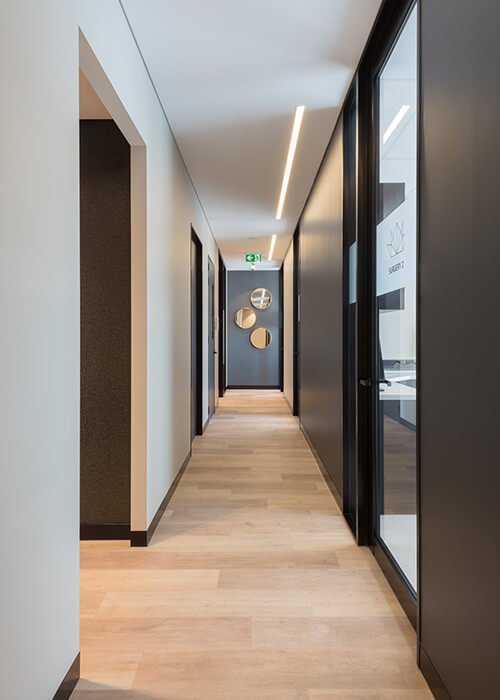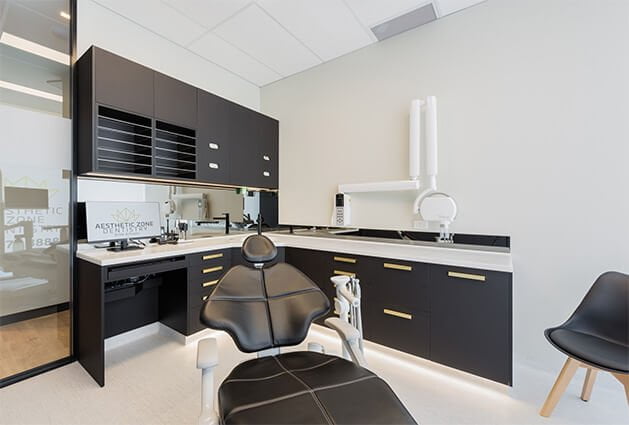 Optimising the use of every space in a dental practice is pivotal to its success. To accommodate Aesthetic Zone Dentistry's practice requirements, the Perfect Practice team completed the dental fit-out, incorporating three surgeries (to meet current patient needs), and a boardroom that can easily be converted into an additional two surgeries (to meet future patient needs).
The epitome of cutting-edge custom design, Perfect Practice has created a real point of difference in terms of ambience, functionality and space for Aesthetic Zone Dentistry. Incorporating smooth, curved lines with modern black finishes and warm timber hues, the practice is both contemporary and inviting. By embracing unique elements, such as Dr Ali's signature feature lighting, ensures that the distinct design of this practice cannot be replicated in other healthcare facilities.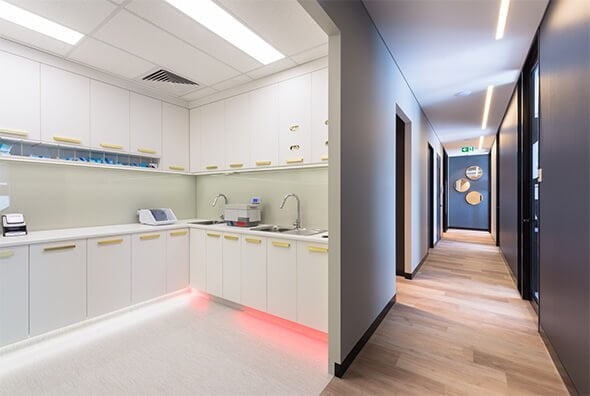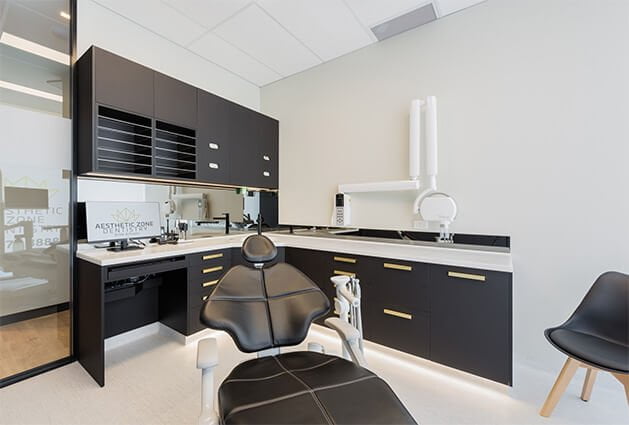 Like to learn more about our custom design fit-out service?